Happy Birthday, Grove Park Inn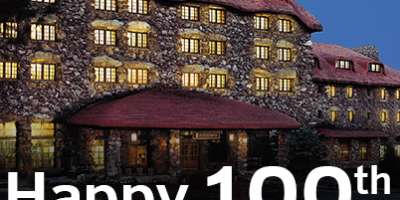 Today Marks 100 Years for Asheville's Legendary Resort.
It's a celebration 100 years in the making. Today, Grove Park Inn will host a birthday blowout with live music, exhibits and an over-the-top fireworks show. Also planned is the opening of a time capsule, and the creation of a new time capsule which will house  keepsakes and mementos for future generations to discover. This weekend, the legendary B.B. King will also perform.
Centennial Celebrations: July 12
10:00 a.m.—Guided History Tour

1:00 p.m. Hickory Sticks Golf Tournament

2:00 p.m.—Free hammered dulcimer concert with Donna Germano

4:00 p.m.—"Inn the Kitchen" cooking demonstration

4:00 p.m.—Free five minute chair massages from spa employees

5:00 p.m.—Grove Park Inn Birthday Toast

9:00 p.m.—Live Music in the Great Hall

9:30 p.m.—Centennial fireworks display (set to live music)
July 12, 2013