Grove Park Inn Competes for Best Dish Title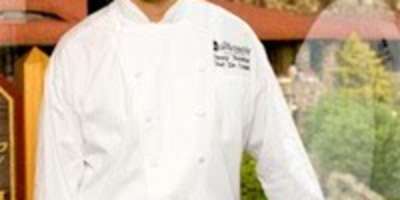 This annual statewide competition is the official restaurant contest of the North Carolina Department of Agriculture and Consumer Services and its Goodness Grows in North Carolina marketing program. Judges determine who serves the best food in the state using ingredients grown or produced in North Carolina.
The Blue Ridge Dining Room team will be led by Executive Chef Denny Trantham and Chef de Cuisine Charles Jett. The menu submitted by The Grove Park Inn Resort & Spa team includes baby lettuce greens from Jolley Farms in Canton, goat cheese from Three Graces Farm in Hot Springs, North Carolina-grown sweet potatoes, Watagua Country Ham from Goodnight Brothers in Boone, chicken from Ashley Farms in Winston Salem and apples grown in Henderson County. The ingredients are routinely used as part of Grove Park Inn's "farm to table" program.
The finalists were chosen based on their proposed menus and their marketing plan for promoting the menu. Chefs were allowed to enter a combination of dishes. Competition finalists are required to feature the dish or combination of courses in their restaurant for at least a four-week period in May, June or July. During this time, the judges will visit each finalist to sample the entries and judge each restaurant on its use of North Carolina products, creativity, presentation, taste and promotion. Winners will be announced in August.
May 19, 2010