Gomming 'n Yowing in Asheville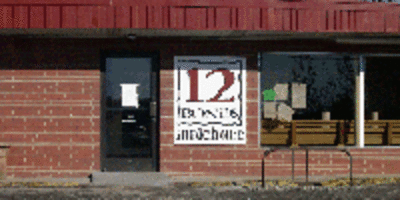 When my friend sends out an invite for gomming and yowing, you take note. For those raised outside of the region, "gomming 'n yowing" is the act of sharing good food and good conversation. And you can't have such an event at just any location. It has to be a place with really good food—a place that beckons with meals that sooth the soul and feed the spirit.

Luckily, Asheville is filled with restaurants that do just that. And one of those restaurants is 12 Bones. This humble little barbecue joint took the city—and the nation by storm. The restaurant won "Good Morning America's" Best Bites in America Challenge and served President Obama when he was in town campaigning.

Lines to dine in their River Arts District restaurant stretch out into the parking lot. Locals know to get there early in order to get a helping of ribs, brisket, and pulled pork. The featured flavors change daily with gourmet delights like blueberry chipotle ribs making an appearance.

For years, you could only sit down to a heaping plate of goodness at 12 Bones at lunch during the week. That meant that you had to make a break for the car at 10:30 a.m., so you could get in line by 11 a.m. and grab a seat before everyone else started piling in.

But barbecue lovers rejoice! The restaurant not only opened a second location in South Asheville this past fall, but is now open on Saturdays, 11 a.m.-4 p.m., beginning January 24! And from what I hear, weekends are a particularly auspicious time for gomming 'n yowing.
January 21, 2009