Ghost Brothers of Darkland County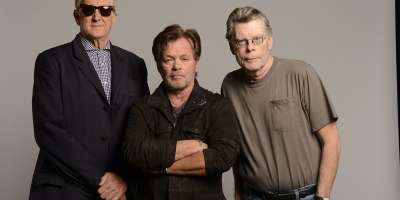 A Southern Gothic Supernatural Musical Comes to Asheville.
Photo by Kevin Mazur
What happens when the minds of Stephen King, John Mellencamp and T Bone Burnett converge? You get Ghost Brothers of Darkland County, a ghost story set to music. Coming up in October 2013, this traveling show will make its way to the U.S. Cellular Center in downtown Asheville.
Asheville is the only city in North Carolina that will host the show so don't miss out. 
The musical was recently highlighted in USA Today so check out their review 
here.
On June 4, 2013 the Ghost Brothers album will be released. It features numerous artists including Rosanne Cash, Kris Kristofferson, Sheryl Crow, Elvis Costello and so many other major names in showbusiness.
Today only: Friday May 17, 2013, from 10 a.m. - 10 p.m., purchase tickets in advance by visiting the official site. Use this password: Ghost
May 17, 2013