Get Your Freak on at Asheville Pageant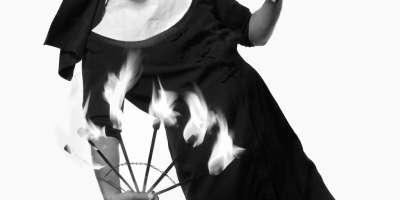 Asheville puts its nutty side on display at the Freaks of Asheville Pageant on Saturday, February 13. Watch and show your Asheville love at the Crystal Room at 11 Grove Street from 8 p.m.-10 p.m. for just $10.

The evening includes a talent, costume and interview portion to ensure that only the most unique contestants are awarded a spot in the Freaks of Asheville 2011 calendar.

And because it's Asheville, our good fun has a good cause attached to it. The Freaks of Asheville calendar and pageant is a fundraiser for Arts 2 People, a local non-profit that promotes the arts in the community through arts outreach.
Image: Michael Traister, Copyright 2009
February 9, 2010