Get at Taste of BeerCity USA at Beer City Festival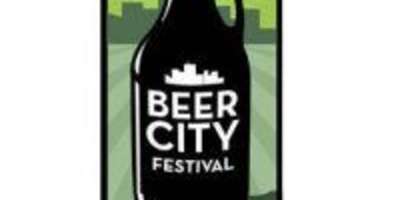 Sample Asheville's rocking microbrew scene tomorrow at the Beer City Festival at Roger McQuire Park in downtown Asheville. The fun begins at 12 noon and continues until 6 p.m.
Tickets to the event are still available! Purchase tickets today at Barley's Taproom & Pizzeria. Any remaining tickets will be available at the gate beginning at 10 a.m.
Like any good Asheville festival, live music will get the party started. Tomorrow's line-up includes:
Brewers Jam Band, 12:30 p.m. to 1:00 p.m.
The Blues Dragons, 1:15 p.m. to 2:00 p.m.
Do it to Julia, 2:15 p.m. to 3:00 p.m.
Josh Phillips Folk Festival, 3:15 p.m. to 4:15 p.m.
The Legendary JC's, 4:30 p.m. to 5:45 p.m.
June 4, 2010