Genetically Modified Comedy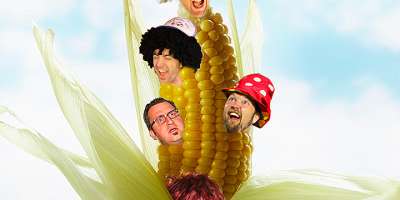 The Feral Chihuahuas Will Perform New Sketch Comedy Show This Weekend.
The Feral Chihuahuas present
Genetically Modified Comedy.
Find some funny this weekend as The Feral Chihuahuas unleash a new comedic tour de 'farce' called Genetically Modified Comedy. Catch one of four sketch comedy performances at NC Stage. 
Show times are Friday August 2nd at 7:30 and 9:30 PM. Saturday August 3rd at 7 an 9:30 PM. Tickets are $13 online, $15 at the door.
BEER BONUS
Your ticket price includes delicious beer from Asheville Brewing Company - you must be 21 of course.
Get your tickets here.
Want a preview?
This is the same comedy troupe that was let loose in the streets of Asheville for this tongue-in-cheek homage to Asheville's beer scene.
August 1, 2013