Free Art in the Afternoon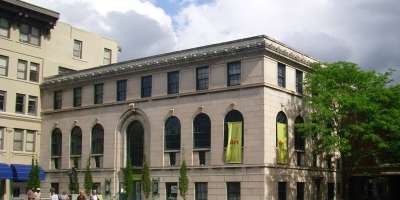 Local museum opens doors to 20th & 21st century collections
Courtesy of the Asheville Art Museum
Experiencing Western North Carolina's cultural and artistic heritage is a great way to learn the stories behind the mountains, including tales of craft, innovation and native peoples.
New for 2014,
the Asheville Art Museum is offering this experience for free on the first Wednesday of each month from 3-5 p.m.
(That's tomorrow!)
Visitors can expect to enjoy works from several collections and exhibitions, including the Black Mountain College Collection, which highlights art from the experimental campus that operated nearby from 1933 to 1957 and attracted such minds as Josef and Anni Albers and Merce Cunningham.
Thornton Dial, After the Burn, 2012, fabric, metal, wood,

clothing, and enamel on canvas and wood, 72 x 72 x 10 inches.
Collection of the Souls Grown Deep Foundation, Atlanta.
One of the special exhibitions now on view at the museum is 
Social Geographies: Interpreting Space and Place
, an exhibition that asks viewers to experience artwork regarded as different, differently. The exhibition features 40 mostly large-scale works by American artists that are informed by the artists' experiences of industrial encroachment, displacement, and inequality. The works utilize material objects, maps and panoramas to tell their stories, and the exhibition is on view through May 18.
Incorporated by artists in 1948, the Asheville Art Museum collects, preserves and interprets American art of the 20th and 21st centuries with a focus on work of significance to the Southeast. Check out their
calendar of events
for special programming opportunities.
Discover Asheville's unique museums.
March 4, 2014