Foodtopia for the Gluten Free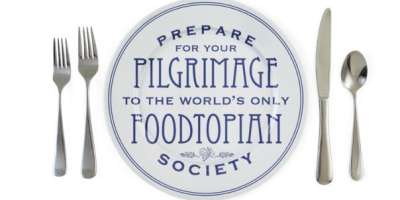 Sufferers of
celiac disease
know all to well how tough it can be to find viable food choices that do not contain
gluten
, a protein found in grains such as wheat and barley. It's found in many of the foods we eat and in some things you would never expect such as soups, pickles, baked beans, soy sauce, some blue cheeses and the list goes on and on. Dining out can be a tremendous challenge and finding delicious options can be an even larger challenge.
That's why
Ingles Supermarkets
is hosting the
Gluten Free Food Fair
at the
Doubletree Biltmore Hotel
in Asheville on Saturday, April 30 from 11:00 AM - 2:00 PM. More than 50 vendors will be on hand to present viable food options for those living with a gluten intolerance.
Asheville
being the
Foodtopian Society
that it is has several dining options for those living with the gluten free diet.
Posana
is a great example, as well as
Laurey's Catering
,
Neo Cantina
, and
Well-Bred Bakery
(in
Weaverville
). Each have multiple gluten free items on their menu.
It's important to note the a gluten free diet is not a fad diet to lose weight. It's the difference between feeling normal after eating or becoming terribly ill. Sensitivities to gluten vary and strict eating habits are a result. To learn more about gluten intolerance visit
here
.
March 30, 2011