Flat Rock Playhouse Turns 60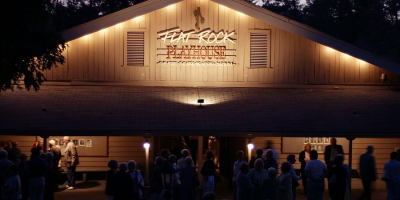 The State Theatre of North Carolina Celebrates 60 Years.
The history of Flat Rock Playhouse can be traced back to the year 1937, when a group of struggling performers came together to form a group called the Vagabond Players. The group traveled to many locations including the Blue Ridge Mountains in the early 1940's and then again after WWII.
In 1952, the group decided to call the mountains their home. They purchased an eight-acre plot of land in Henderson County and the Flat Rock Playhouse was born. In 1961, the NC State General Assembly designated the Playhouse as the Official State Theatre of North Carolina.
Sixty years after they opened the doors, the playhouse continues the tradition of the Vagabond Players with incredible stage shows and educational opportunities to those interested in the world of theatre. Their diamond anniversary season kicks off March 28, 2012, with My Favorite Things: The Songs of Rodgers & Hammerstein
See their full schedule of Mainstage shows.
March 21, 2012