First look at "Serena," Jennifer Lawrence's next WNC blockbuster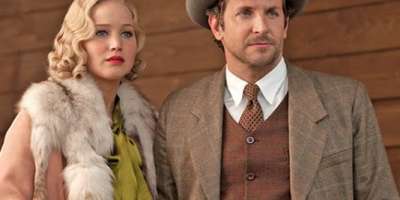 Local author's story comes alive with star cast
Jennifer Lawrence & Bradley Cooper star in Serena.
More than two years after filming wrapped, the film adaptation of
Serena by Asheville author Ron Rash
finally has a trailer.
The story of a timber baron and his ruthless wife takes place in Depression-era Western North Carolina, although the film was shot in the Czech Republic.
Jennifer Lawrence and Bradley Cooper, who previously teamed up for the Oscar-nominated films
American Hustle
and
Silver Linings Playbook
, are back together as Serena and George Pemberton. The newlywed couple embark to build a timber empire in North Carolina's Haywood County, and it looks like happily ever after until Serena, who is not able to have children, becomes obsessed with her husband's illegitimate son.
Check out the official trailer for
Serena
:
The film is set to premier at the BFI London Film Festival in October before opening to audiences in the U.K. No word yet on a U.S. release date.
Lawrence is no stranger to the Blue Ridge Mountains, even if she was surrounded by stand-ins for this production. As Katniss in the blockbuster series
The Hunger Games
, Lawrence spent several months in Asheville and the surrounding areas in summer 2011.
What did she and other stars do in Asheville?
Asheville's history on the silver screen.
September 13, 2014