Finding Winter Wildlife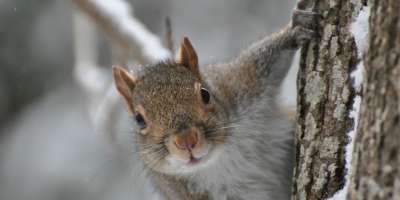 Photo of the day. Cold weather couldn't deter this curious squirrel from playing in the snow. Winter is actually one of the
best times to spot wildlife
due to lack of natural camouflage. Locate wildlife with these helpful tips for a self-guided mountain safari.
Photo by Del Holston
3. Be on the lookout for
bears
. Sure they hibernate in the winter, but that doesn't mean they just sleep for three months (although that does sound nice). Look for them to be foraging about through the woods, especially during mild winter days.
Have fun exploring, but remember to always remain at a safe distance from wildlife. If you cause the animal to change it's behavior then you are TOO CLOSE!
January 19, 2012