Find Your Rhythm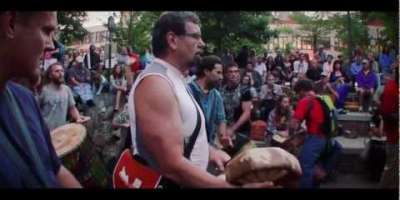 [WATCH] Friday Night's in Asheville Belong to the Drum Circle.
A local videographer, Erik Olsen, captured this lively scene from the Asheville drum circle. This Friday night tradition occurs during the warmer months downtown in Pritchard Park. Everyone is encouraged to participate. You can drum, dance or just stand around and gawk at the crowd. It's always quite the scene.
Other things to discover in downtown Asheville.
July 13, 2012