Final Shindig on the Green of 2010 on September 4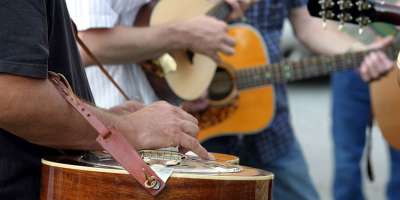 Bring your instruments, families, friends, lawn chairs and blankets to Pack Square Park in downtown Asheville for the final Shindig on the Green of the 2010 season. Enjoy unique music and dance performances on stage, and informal jam sessions. Come celebrate the treasured cultural heritage of the Southern Appalachian Mountains.

This is a free event, taking place along about sundown, or 7:00 p.m. for those who wear a watch.

Shindig Returns to Pack Square Park
After a four-year relocation to make way for renovations, Shindig on the Green returns to its original location in the heart of downtown Asheville at the new Pack Square Park's Roger McGuire Green. The stage shows take place on the new Bascom Lamar Lunsford stage, named for the founder of the Mountain Dance and Folk Festival, the nation's longest running folk festival.

Can't make it to Shindig? Check out Asheville Symphony in the Park!
After 13 years, members of the Asheville Symphony will be performing once again at Pack Square Park! Join them on Labor Day, September 6 at 7:00 p.m. for a Labor Day concert in the Park!
September 2, 2010