Fall Photos Submitted By You!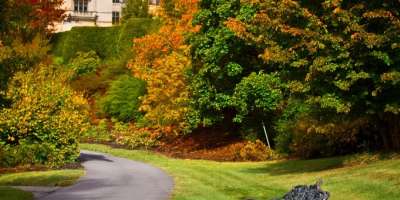 People have been submitting great fall photos of beautiful leaf color from around the mountains. Autumn color is still peaking around the Blue Ridge and with the lack of wind this season, the leaves have remained on the trees, extending our peak even longer on the higher elevations. It's truly a wonderful time to visit the Asheville area mountains.
Here's the current fall color report! Enjoy the photos and thanks for sending them in!
Photo by Derek Misler
Photo courtesy of Chimney Rock Park
Photo by Helen Moss Davis
Photo by Helen Moss Davis
Photo by Jane Koranda
Photo by Jonna Reiff
Photo by Jonna Reiff
You can submit your photos to dholston@exploreasheville.com
In case you missed it, here's our 2011 Fall Color Video
October 25, 2011