Fall in Asheville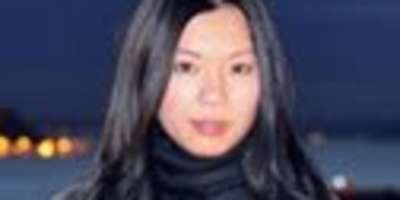 Editor's Note: We are pleased to welcome guest blogger Shao Zhi Zhong, the foodie blogger associated with
friedwontons4u.com
. Shao planned a perfect fall adventure focused on all things local—including locally grown food!


The colors. The smell. The breeze. In Asheville, fall is a hit on all your senses. Walk down any of the awe inspiring trails along the Blue Ridge Parkway and you will be visually stunned by the fall foliage of golden yellow and red leaves. If you're looking for something a little different, the North Carolina Arboretum has both indoor and outdoor activities and exhibits. There's something to offer for everyone, and Asheville's local farmer markets and seasonal goods will provide you the fuel you need for your full day of exploration. So check out a list of local markets, and lets get going!


For beginner hikers or those traveling with families, the Carolina Mountain Trail, located at the North Carolina Arboretum
, is one out of the nine trails the Arboretum has to offer along its 10 miles of hiking and biking trails. The Carolina Mountain Trail is a 1.2 mile trail that weaves through three different types of forest (pine, mixed hardwood and ericaceous), and is a great place to start exploring fall in Asheville before moving on to more challenging trials along the Blue Ridge Parkway. Energize yourself for a full day of activities with some of North Carolina's juiciest apples. Varieties that are grown in North Carolina include Red Delicious, Golden Delicious, Rome Beauty, and Galas. After exploring the trail, round out the day with the Arboretum's outdoor and indoor activities, exhibits, formal gardens, and even Segway tours.

After a day of activities at the North Carolina Arboretum, spend the next day exploring Asheville's breathtaking fall foliage and mountain peaks on more challenging trails along the Blue Ridge Parkway. Located at milepost 418.8, the Graveyard Fields trail is full of life with a mix of young trees, low shrubs and rolling hills. It also boasts two waterfalls on its 3.2-mile trail. You can picnic near the waterfalls and enjoy a meal with some of Asheville's local produce. Salads are always a picnic favorite and local delights such as Bamboo Pickles
and freshly made goat cheese from Round Mountain Creamery
, Spinning Spider Creamery
, or Three Graces Dairy
would go well with a variety of greens. Fruit salads are also another great way to taste what Asheville has to offer. Melons, which are a fall crop in the mountains of North Carolina, would go along nicely with locally grown fall berries. You can also find cantaloupes and personal size watermelons, which are very popular and perfect for picnics, at many of the farmer markets in Asheville. Always make sure to end your meal with something sweet, and chocolate truffles from local chocolatiers including UliMana
, the Chocolate Fetish
, and French Broad Chocolate Lounge
will satisfy that sweet tooth.

Another great beginner trail along the Parkway is Black Balsam located at milepost 420.2. Its surrounding rolling mountain means there are plenty of great spots to view mountain peaks and an array of fall tones. Black Balsam is also a recommended spot for camping. After reaching the trail, reward yourself with a cup of sweetened tea from Asheville Kombucha Mama's and a homemade sandwich featuring local Asheville goodies. Wake Robin Farms
and Farm & Sparrow
are known for its brick oven baked breads, and will go perfectly with any of Asheville's local delis providing ready-to-eat meats such as summer sausage, country ham, and ring bologna. Don't forget to dress up your sandwich with mustards from locally made Leslie's "Must Have Mustards"
and Lusty Monk
.

For the more adventurous and experience hikers, Mount Pisgah, located at milepost 407.6, is the trail for you. From the perch atop the trial, Shining Rock Wilderness, Cold Mountain, Asheville and Mount Mitchell are all visible. Although it is a rockier and longer trail (1.5 miles one-way) than the previous ones, that shouldn't stop you from bringing along some treats to enjoy the view with. Light and portable treats such as smoked trout and trout jerky from the Sunburst Trout Company
are perfect for snacking. One of its most popular items is Jennings Jerky. Lightly smoked and full of protein, it's a flavorful alternative to regular beef jerky. Crackers are also another great portable snack, and what better way to enjoy it then with salsa from Fire from the Mountain Salsa
and fresh fruit jams from Imladris Farm
, a sixth generation farm.

Nothing enhances amazing scenery more than good food, and regardless of what you decide to pack, always include something that's local. Enjoying goods grown and produced in the area you are in is the best way to experience and appreciate nature's surroundings. From the family friendly trails at the North Carolina Arboretum, to the more challenging Mount Pisgah in Blue Ridge Parkway, and the abundance of local goods and produces, Asheville truly has something to offer for everyone.

September 17, 2009