Fall Color Rolling Down The Mountains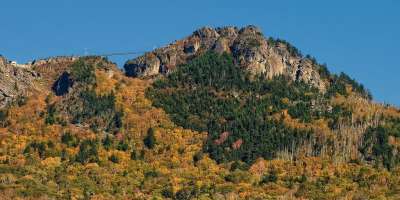 Asheville 
Fall Color Forecast for the Week of October 11, 2012.
Grandfather Mountain - Photo by Skip Sickler
Cooler weather passed through Asheville this week setting the wheels in motion for peak color in the lower elevations. Reports are coming in from around the Blue Ridge Mountains that indicate fall foliage will be visible not only on the higher elevations, but also across the lower slopes leading into the valley.
So, where should you go to find the best and brightest fall foliage? Here's this week's fall color forecast and report including the best hikes, drives and events this week.
Win Cash! 
Don't forget to grab your camera when you venture out for fall color hunting. Submit your best photo into our fall photo contest and win a cash prize! 
October 12, 2012