Fall Color Report for September 29th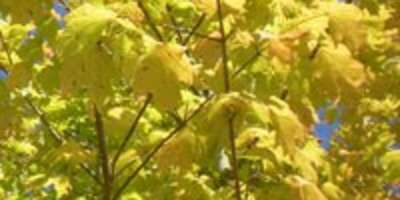 Early fall has arrived in Western North Carolina as we enter October. Many species of trees have turned at higher elevations above 4500', but it's just the tip of the iceberg for now. The spectacular foliage that is just getting started at the highest peaks will soon roll down the mountainsides.

Everywhere you look there are signs of fall. In waterfall country on Highway 276 near Brevard, Cindy Carpenter of the US Forest Service reports that greens are getting yellower. Tulip trees and sycamores are showing lots of yellow-browns. Some branches of sweet birches are anxious and already golden while the rest of the trees still show green. Across from the Sliding Rock entrance on 276 is a cluster of bright red young sourwood trees. All along the way the fall wildflowers are gorgeous: the pinks of joepye weed, tall yellow crownbeard, tiny oranges of spotted jewelweed. Pink turtleheads near some streams are putting on quite a show this year.
Up by the Cradle of Forestry in America some scarlet oaks are showing the lovely mosaics of burgundy and green, maples and sassafras reds and oranges. Sourwoods are also deep maroon. Along the paved Biltmore Campus Trail at the Cradle of Forestry, perfect for wheelchairs and strollers, some trees are already putting on a lovely show of reds and yellows. Turtleheads can be seen along the way, along with jewelweed, goldenrod, and white snakeroot. While green shades still prevail, some individual trees and shrubs are already peaking. Visitors this time of year can enjoy a fall flavor before the crowds of peak season.

Continue reading this
fall color report here
, and don't forget to bookmark
FallintheMountain.com
and follow
@FallColorHunter
for weekly updates from Asheville and Western North Carolina.
September 30, 2010