Fall Color Forecast - Sept. 20, 2012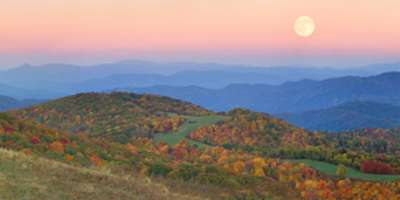 Yellow Trees, Monarch Migration and Two Live Views.
Fall color is starting to show itself. While much of the forest canopy is still lush with green leaves, the trees are definitely beginning to display splashes of color, specifically the yellow from sugar maples, mountain ash and birch trees. In the understory you'll notice that goldenrod has really come out in full force with bright yellow blooms.


FALL COLOR HUNTING 
Colors are expected to creep in very soon: "The diversity of tree species here in the southern Appalachians is one of the things that really sets us apart as far as fall color goes," said Jesse Pope, Director of Education & Natural Resources at Grandfather Mountain. "We are in a unique transition zone between northern and southern species of trees and shrubs. This transition zone really sets us up for amazing diversity in the colors that you see. Areas between 3,000' - 5,000' have the highest diversity of tree species and is the zone that produces the largest range in the color spectrum as a result." 
The higher elevations are still your best bet this week. Plan a day trip to the grassy bald of Max Patch in the Fines Creek area (to the northwest of Asheville), or head south toward Highlands/Cashiers. With elevations ranging from 3,500' to over 4,600' you will definitely see fall foliage starting to cover the landscape. 
A Bird's Eye View 
The National Forest Service has two live feeds located in two different regions of Western North Carolina. One is in the
Shining Rock Wilderness
with a view of Cold Mountain and the other is located in the
Joyce Kilmer Wilderness
. Check these cameras for an idea of how things are transitioning through the season.
September 20, 2012