Fall Color Experts Agree: It Doesn't Get Better Than This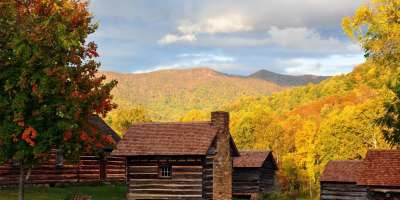 The explosion of color across the mountains happened quickly over the past week. Peak colors are present in the higher elevations, and they are quickly spreading to elevations around 3,000 feet.
Check out this week's Fall Color Report to find out why experts are saying this year is one of the best year's in recent history. Also get the full details on where to spot peak fall foliage. 
We have information on the best drives, hikes and autumn events.
Trees are still in transition this week. Photo by Del
Reems Creek Valley. Photo by Del
Lynn Cove Viaduct - Photo by Helen Moss Davis
October 14, 2011