Extreme Santa Will Climb Chimney Rock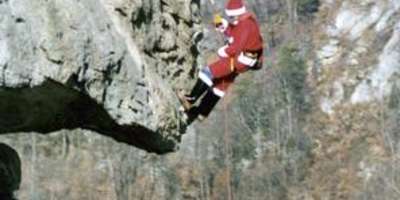 Climbing up and down chimneys across the world is no easy task. That's why Santa Claus has to start training well ahead of time (cue Eye of the Tiger). This Saturday, December 3 (and also on December 10) starting at 11AM, you can see this extreme training in action as Santa will climb the enormous rock face that makes up Chimney Rock State Park.
USA Today calls this event one of the "10 Great Places to Catch Up With Santa," and there are lots of family activities planned to get your children in the holiday spirit. Not only can you meet Mr. & Mrs. Claus, but there is also live holiday music, guided family hikes and hot cocoa with cookies.
November 30, 2011