Explore Biltmore Village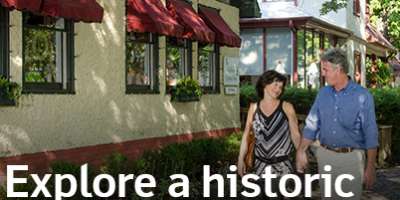 Asheville Insider Tips: Biltmore Village Offers Shopping Minus the Crowds.
Biltmore Village was built in the late 1890's as a planned community at the entrance to George Vanderbilt's Biltmore Estate. Today it is truly one of the South's most unique touring and shopping environments. 
Because of its history, its range of unique independent, locally-owned retailers, and its fine restaurants, Historic Biltmore Village is a must see when visiting Asheville. It's the way shopping used to be - relaxed and enjoyable.
Enjoy quaint tree-lined streets, brick sidewalks, open air dining, original historic houses from the 1900's, all combined with amazing collections of one-of-a-kind merchandise.
Here are shops you'll find in Biltmore Village.
Where to eat in Biltmore Village.
June 21, 2013