Entourage Star Adrian Grenier To Make A Mountain Appearance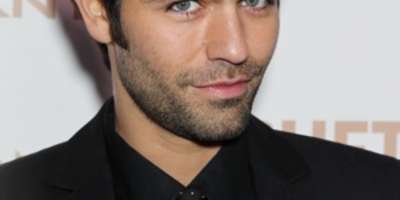 Fans of the hit HBO show Entourage will be excited to learn that Adrian Grenier will be stopping by the mountains to screen his new film Teenage Paparazzo. Grenier is one of many celebrities that have made the trip from Los Angeles to Asheville. We seem to attract them. Here's the full report and a trailer of the movie. If there are any sightings be sure to send in a photo!
Adrian Grenier will host a screening of his documentary film, "Teenage Paparazzo," and take questions from the audience at UNC Asheville's Lipinsky Auditorium, on Saturday, Sept. 24. The film begins at 6:30 p.m. with discussion to follow after the film and an art reception with Grenier at approximately 9 p.m.

"Teenage Paparazzo" documents the true story of a relationship between Grenier, the star of the HBO series "Entourage," and a 14-year-old paparazzo whom Grenier encountered on a night out. Grenier, who had previously directed the documentary "Shot in the Dark," decided to turn his camera on the paparazzi, to examine why they find fame such a powerful lure. His film also includes interviews with celebrities such as Matt Damon, Eva Longoria, Paris Hilton, Alec Baldwin and Whoopie Goldberg, as well as psychologists, critics and tabloid writers.

Grenier's appearance is sponsored by Mars Hill College, UNC Asheville's Psychology Department, Psych Club, the department of Student Activities, the office of Cultural Events & Special Academic Programs, the Arts and Ideas Program and the office of the Provost.

This event is free with seating for the general public limited to 150 and remaining seats reserved for UNC Asheville and Mars Hill College students, faculty and staff.

For more information, contact Michael Neelon, UNC Asheville assistant professor of Psychology, at 828/250-2359.
September 22, 2011