Downtown After 5 Free Concert Series Kicks Off This Week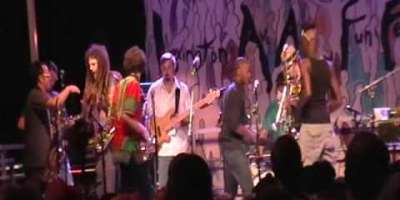 If you're heading into Asheville this weekend be sure to grab your dancing shoes. This Friday (May 20) marks the opening night of the 2011 Downtown After 5 concert series. Held every third Friday from May through September (5:00 - 9:00 PM) on North Lexington in Downtown Asheville, this popular event offers incredible music acts for the low low cost of free.
This Friday is a special local music celebration as the Asheville Horns will start off the night's festivities. This nine piece horn ensemble has shared the stage with many of today's popular artists including, George Clinton, members of the Wailers, Umphrey's McGee and many more. They will be warming up the stage for another Asheville based group, Bayou Diesel, a Zydeco/Cajan flavored band that has been describes as a good-time mountain-bayou experience.
The music isn't the only feel good aspect to this annual event. Downtown After Five is committed to continuing reducing its carbon footprint by utilizing biodegradable food and beverage containers, staffed compost and recycling stations, a solar-powered main stage, organic cotton staff and souvenir tee shirts and a complimentary bike parking corral (which is the perfect way to get there since this week is Strive Not To Drive).
May 17, 2011