Downton Abbey Exhibition Set to Open at Biltmore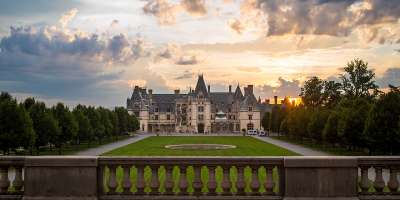 An immersive exhibition featuring set recreations, costumes and exclusive multimedia from the show Downton Abbey will open at Biltmore in late fall 2019! This exhibition gives you the chance to step inside the world of the global television phenomenon and the highly anticipated feature film (coming to theaters Sept. 20, 2019). 
Downton Abbey: The Exhibition opens at Biltmore November 8, 2019 and ran through April 7, 2020. However, due to Coronavirus closures, Biltmore has extended the exhibition to September 7, 2020. 
Biltmore's House, Gardens, Grounds, and Antler Hill Village are now open to guests with reduced hours and limited capacities. The Village Hotel is also open and taking reservations. For the latest details on Biltmore operations, go here.
You may remember Biltmore hosting a Downton Abbey costume exhibition several years ago. But, this new exhibition is a different experience entirely. This immersive exhibition is produced by NBCUniversal International Studios and Imagine Exhibitions, and is on a national tour. Biltmore is the exhibition's fourth stop.
Biltmore, America's largest home, provides a one-of-a-kind experience on the exhibition's U.S. tour.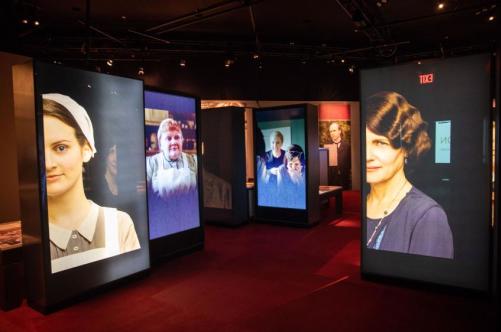 "Biltmore is an estate that is rich with history, so it makes for the perfect home for Downton Abbey: The Exhibition,"  said Gareth Neame, Executive Producer of Downton Abbey. "For those only just embarking on the Downton journey or fans who have longed to experience its splendor, this is the ultimate opportunity to immerse yourself in the real sets and get up close to over 50 costumes and artifacts from the series. You can also see the historical context and subject matter behind the show, which you wouldn't see otherwise, and learn more about the society, culture and issues, which led to the stories we told." 
Included in the exhibition will be never-before-seen multimedia elements along with the series' most recognizable sets and artifacts. Among the show's costumes on display will be those worn by favorite characters including Michelle Dockery, Hugh Bonneville and Dame Maggie Smith.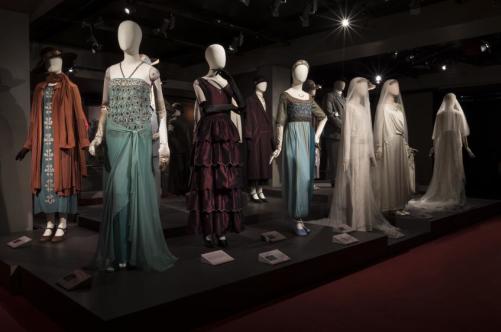 The exhibition will be showcased in two areas at Biltmore (Amherst and Legacy), transporting you on an incredible journey through the grand home of Downton Abbey. The exhibition will not have any elements inside Biltmore House.
In addition to shedding light on the show, it's also an opportunity for a fascinating look at all aspects of the post-Edwardian era in which the TV series is set.
"There are many parallels between Downton Abbey and Biltmore's real-life story of the Vanderbilt family, their friends and staff," said Travis Tatham, Biltmore Director of Entertainment and Event Programming. "With Downton Abbey: The Exhibition, we're excited to provide a new, interactive experience unlike any we have had at Biltmore."