Doughnut Day!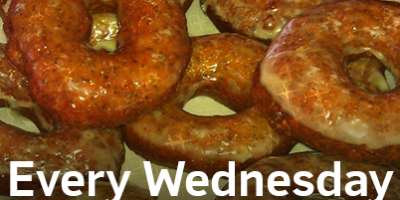 Asheville Insider Tip: Score Fresh Doughnuts at Tod's Tasties on Wednesdays.
In Asheville's Montford neighborhood there's a gem of a restaurant called Tod's Tasties. It's a favorite among locals and once you try the food at this artisan cafe you'll know why. Tod's serves up incredible specials, fresh pastries, coffee creations and everyone's favorite side dish, tater tots.
Every Wednesday, Tod's whips up a fresh supply of fresh doughnuts and the flavor changes each week Past favorites include the Matcha doughnuts with strawberry ginger glaze, the spiced cake with chocolate glaze, or the strawberry jam filled doughnuts covered with powdered sugar. (Yum!
)
Tod's is owned and operated by the folks from Table. That might help explain why the food is so darn amazing!
June 26, 2013