Discover the Magic of Making Maple Syrup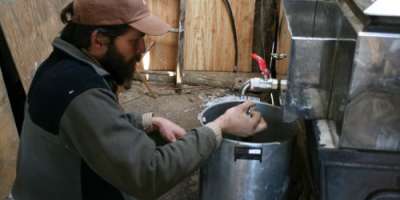 Ah…maple syrup. It casts a spell of delicious sweetness over pancakes, waffles, French toast and myriad of other breakfast treats. Find out where the enchantment starts at Maple Creek Farm's annual Maple Syrup Tour on March 6 and 7.

Explore the farm's 106 acres to see first-hand how they harvest the sap from a complex maze of taps and tubing, then boil the syrup down to the sticky goodness we all know and love. Tours are offered hourly from 11 a.m. to 4 p.m. with samples of syrup, mini-pancakes and maple pork sausage.

Maple Creek Farm is the only producer of maple syrup in North Carolina and the southern-most commercial producer of syrup in the country.
February 16, 2010