Deni Cole, Gingerbread Guru: Taking a Look into the Art of Detail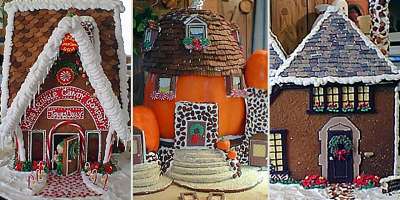 Deni and Lamar Cole are Gingerbread magicians, where the beauty is in the details.
Past winners of the Omni Grove Park Inn's Gingerbread Competition, Deni and Lamar refer to themselves as old-fashioned purists. In honor of the 25th anniversary of the competition, we're taking a look back at the many different gingerbread houses they've worked on together and what their plans are for the years, ahead.
A Bit of History
Deni has been making gingerbread houses and cakes since the 1980's, when she worked at Wake Forest University and North Carolina Baptist Hospital. She was making gingerbread houses for campus and dining services when she met her husband, Lamar. After making a custom gingerbread house for one of the doctors at the hospital, Lamar's sister suggested that Deni and Lamar enter the Grove Park Inn's Gingerbread Competition in 1996, where they won second place.
"I loved it," Deni said, laughing. "I was not one to go around sharing my ideas because, you know, if I'm competing I'm not gonna be telling everyone how to beat myself!"
Deni was one of the first to break away from the four-walls-and-a-roof concept of the gingerbread house when she made an "Old Woman who Lived in a Shoe" gingerbread house her second year of competing and won first place. Below are some of Deni's entries from 1996 to 2002 with a bit of insight into how Deni and Lamar created these detailed beauties.
The Grove Park Inn Gingerbread Houses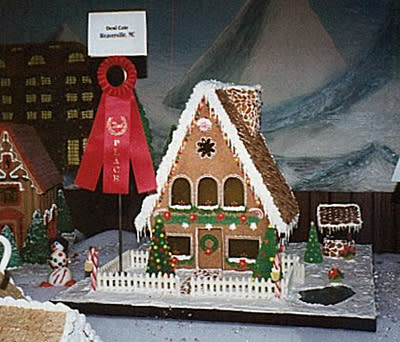 Hansel & Gretel's House – 2nd Place, 1996
"The first time I competed was an A-frame Hansel and Gretel's House. I cut out three different sizes of the pattern for that A-frame, added a well, and handmade all of the details."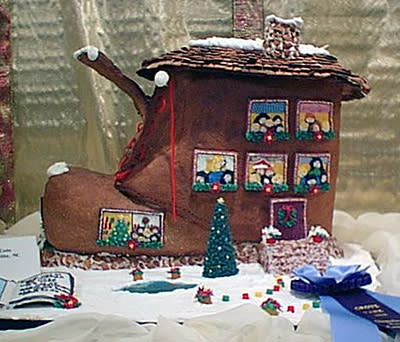 Old Woman Who Lived in a Shoe – 1st Place, 1998
"I didn't tell people this—they'd ask, 'How did you make this?'—it was hard. You take aluminum foil and you bunch it up. Lamar had a work boot and I just set it in front of me to look at it and I just sculpted it and laid the gingerbread over the foil."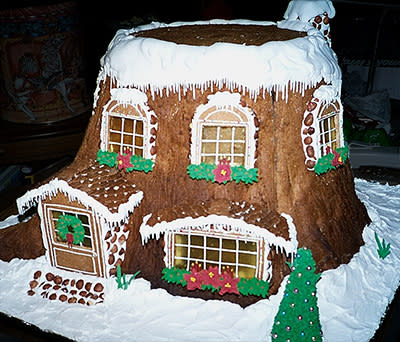 Peter Rabbit's House – 3rd Place, 1999
"Peter Rabbit's House—it was one of those giant popcorn tins that I used to bake it on. The roots were foil. After it was baked, I added the trunk and the rest of the details."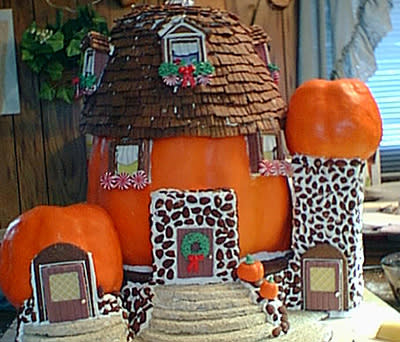 Peter, Peter, Pumpkin-Eater – 2000
"This was a disaster, actually. It wasn't finished. I was going to do the vines. This was a mistake because I took a week off from work—I can't do things like that. The inspiration and the creativity come from different times, different ways, through mistakes and re-makes and all of that."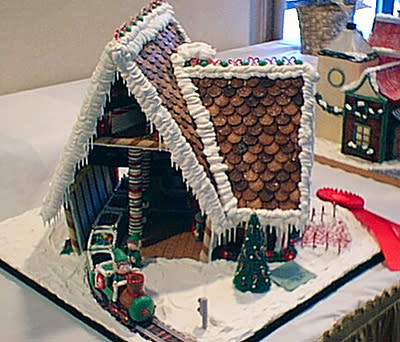 Kris Kringle Candy Company – 2nd Place, 2001
"This was Kris Kringle Candy Company—there's a train that goes through the center and you can see inside from the back that there are machines in there that are 'making the candy' and the little train car stops and the scene is that it gets filled up in there. Each car had different candies—from M&Ms to gum that looks like coal. There's elves in the door, decorating the tree, and driving the train."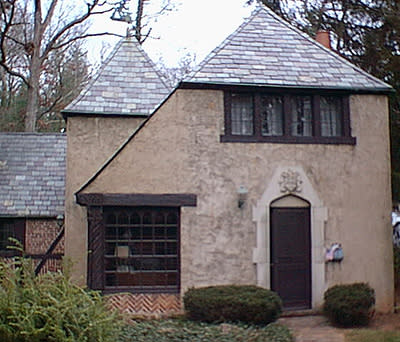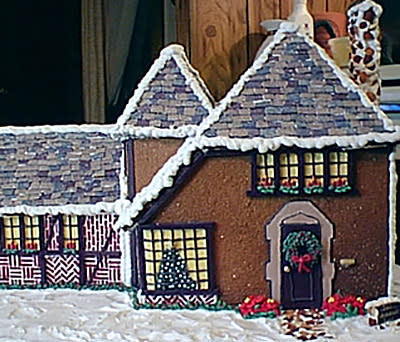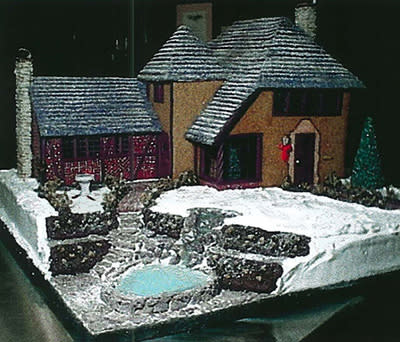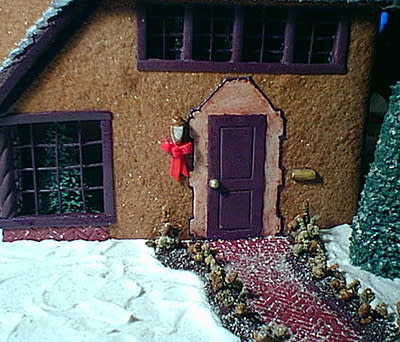 365 Vanderbilt Road – 2001 Grooms Cake for a wedding at the Inn at Biltmore
"This was an actual house that used to be a silversmith in the 1800s and I added on to it. I made it for a Groom's cake at the Inn at Biltmore. They wanted a Tudor Cottage. We looked all over and this was it. I stood in the middle of the road, taking pictures of it. Took a pen and paper and drew it up. This is Lamar's roof—he does the rooflines. He's got a good eye for it."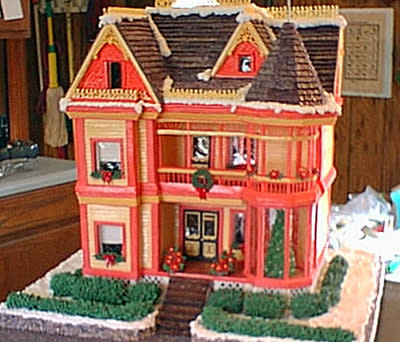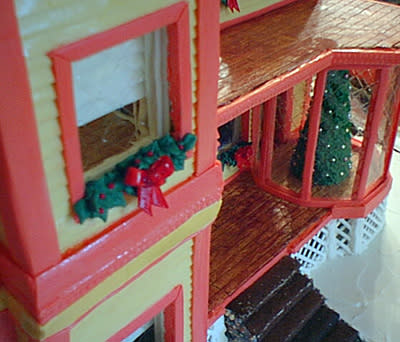 Victorian Mansion – Honorable Mention, 2002
"This one is from the Gingerbread Mansion Inn in Ferndale, California. It's exact and was on Good Morning America. Food Network also came in and filmed me as I was baking this. A contractor came up to Lamar and said that it was perfect construction. He said it looked like it was ready to move into."
When it comes to the future? Deni is planning on retiring in two years so that she can focus on doing what she loves, full-time. Looking ahead, Deni and Lamar are planning on building a home in the spring with the basement serving as their bakery. They'll continue doing what they love—baking for those who come to them seeking unique, beautiful cakes and gingerbread houses.