Creative Retirement Solutions Available in Asheville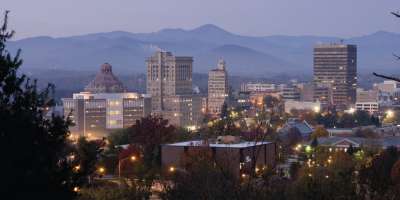 Many factors go into the decision to retire and sometimes you'll find more questions than answers.
Should I relocate? Will my money last? How will I spend my time?
Making decisions for retirement can be challenging if you don't know what to expect. Fortunately, the
North Carolina Center for Creative Retirement
(NCCCR), located in
Asheville
, has ways of helping you through this eventual life transition.
Through the NCCCR's numerous events, programs and workshops, people can learn how to make the most of their retirement. Twice a year they offer a program called

Paths to Creative Retirement

which
is a strictly non-commercial educational program focused mainly on the non-financial aspects of life's second half. This informative program guides participants through decision-making exercises that reveal opportunities at each stage, help transform anxieties about the next chapter of life into a learning process, and teach you to formulate an action plan. It is truly one of the most unique retirement workshops in the country.
You can also attend the
Creative Retirement Exploration Weekend
which helps you examine your issues, concerns and possibilities to gain insights and pose questions that you may not have thought to ask. Facilitated discussions help prepare you for decisions ahead.
More information on these events can be found on the
NCCCR website
. With such an informative organization in place, it's no wonder that Asheville has been featured on
numerous lists
as a top retirement destination.
March 23, 2011