Cúrate Chef a James Beard Semifinalist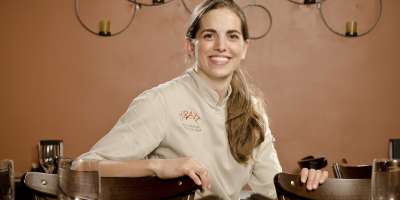 Asheville Chef One Step Closer to a Prestigious Culinary Award
Cúrate chef and elBulli alumna, Katie Button, just recently discovered she was a semifinalist for a coveted James Beard Foundation Restaurant and Chef Award. 
The James Beard Awards have been dubbed "The Oscars of the food world" by Time Magazine and they are designed to shine a spotlight on the best and brightest talent in the food and beverage industry.
Button is a contender for the Rising Star Chef of the Year award, and anyone who has dined at Cúrate knows why. Her
 foodtopian selection of authentic spanish tapas has made her restaurant a popular hot-spot in Asheville. Want to dine there? M
ake a reservation well in advance!
Here's what to expect at
Cúrate - from their
 website:
The cuisine at Cúrate is first and foremost traditional Spanish. From 
Jamón ibérico
 to croquetas de pollo to flan with caramel sauce, those who have traveled to Spain will instantly be transported back to one of the lively tapas bars beloved throughout the country.
March 1, 2012