Centennial Ale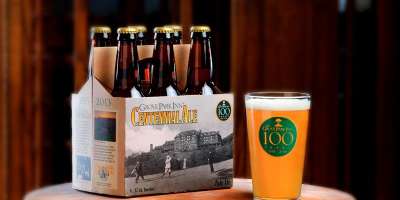 Brew News: A Toast To Grove Park Inn's New Brew.
Just released! A new beer has been crafted by the folks at Highland Brewing Company. It's called Grove Park Inn's Centennial Ale, released this year in tandem with the Inn's 100 year milestone.
This is the second craft beer created exclusively for Grove Park Inn. The first being their Great Gatsby Abbey Ale. Be sure to pick up a six pack at the Inn, especially if you're in town for NC Beer Month happening all month long. 
Learn more about the Grove Park Inn's Centennial celebration.
April 11, 2013