Celebrate Mushrooms at Asheville's FungiFest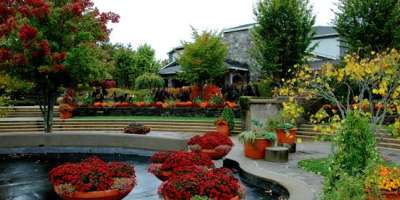 There's a fungus among us that's useful and delicious according to Asheville's Mushroom Club. Get the inside scoop at FungiFest at the North Carolina Arboretum on September 18.
This daylong celebration of mushrooms includes displays, classes and workshops. Festivities kick off in the morning and include a free display of local mushrooms and the opportunity to interact with a local mushroom expert.
Classes are also offered at an additional cost and include:
Meet Your Mushrooms:

The Good, The Bad, and The Deadly:

an introduction to fungi, 9:15 a.m.-10:15 a.m. Cost: $15 for the public.

Recycling & Composting with Mushrooms:

Learn how to grow mushrooms using ordinary household materials, 10:30 a.m.-11:30 a.m. Cost: $17 for the public.

Cooking with Mushrooms:

Enjoy a cooking demonstration and tasting featuring recipes from the cookbook "Cooking with the Asheville Mushroom Club," 11:45 a.m.-1:15 p.m. Cost: $19 for the public.

Medicinal Mushrooms for Immunity and Well-Being:

Discover the health benefits and medicinal uses of mushrooms, 1:30 p.m.-2:30 p.m. Cost: $15 for the public.

Growing Your Own Shiitake Mushrooms:

Master the basics of drilling, inoculating, stacking and caring for shiitake logs, 2:45 p.m.-4:00 p.m. Cost: $15 for the public.
Admission to the North Carolina Arboretum is free for Arboretum Society members or with the parking fee of $8 per vehicle.
Image courtesy of The N.C. Arboretum. Photographed by Joan Halbig.
August 30, 2010