Carolina Sketchfest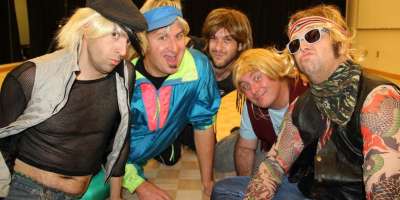 Asheville's First Ever Sketch Comedy Festival Premiers This Weekend.
Need a good laugh after a long work week? Don't we all. Check out the Carolina Sketchfest happening this Saturday, March 23. As a bonus for those over 21 years of age, a ticket also comes with complimentary beer from Asheville Pizza and Brewing. Score! Tickets are selling quickly so get them while you can.
The Feral Chihuahuas
The Feral Chihuahuas - Asheville's sketch comedy troupe is playing host and if this is like any of their previous 150 shows, you can expect total debauchery. These guys love to create comedy with social and political commentary, absurdism, satire and the classiest fart jokes ever uttered. 
Lylas - Asheville's first and only all female sketch comedy troupe like to poke fun at all things locally and globally, their shows have no agenda other than to make people laugh.
Mon Frere
Mon Frere - Hailing from Greensboro, N.C. this group is irreverent, outrageous, and their sketches cover everything from the idiosyncrasies of mundane life to flights of completely inappropriate fantasy.
Thunderstood - A one man sketch comedy show which won the "Ultimate Comic Challenge," the Triad's largest solo comedy competition.
March 23, 2013