Bring the 800 Pound Gorilla to Asheville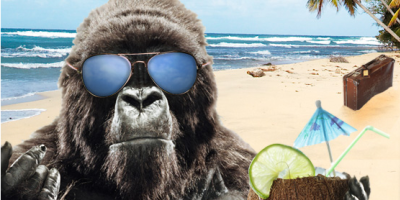 Asheville needs your votes! AXA Equitable is running a beast of a contest right now. The insurance company has been using the 800 pound gorilla in the room as a metaphor for retirement savings. However, now the gorilla itself has decided to retire.
So the question is, where will he spend the remainder of his years? There are four options, Asheville, Puerto Rico, Sonoma Valley or Palm Beach. Of course, we all know that he would be much more suited for a life in the forest canopy which is why we're calling on everyone to bring the gorilla to Asheville!
Asheville has long been known for being a retirement destination. We're home to the North Carolina Center for Creative Retirement and because of the natural beauty and health benefits we have received numerous accolades for being a top retirement destination.
Vote for Asheville and one lucky winner will receive a vacation to the winning destination. Voting ends on December 15. 
VOTE HERE!
December 8, 2011