Bright Eyes coming to the Asheville Civic Center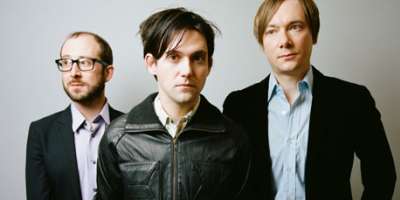 Coming this Saturday, March 5 to the Asheville Civic Center, indie-rock band Bright Eyes will be performing songs from their new album The People's Key, their 11th album to be released.
Bright Eyes is the musical project of singer-songwriter Conor Oberst--an Omaha native who many have dubbed "rock's boy genius." And when one considers his prolific musical output; the ease at which he writes complex, poetic lyrics that accurately sum up many facets of the American experience; that he has been recording music since 13 and, by 24, has recorded over a dozen albums (not to mention a few EPs) and mans his own enormously successful indie record label, Saddle Creek--they may just be right. Many of Oberst's works have been hailed as veritable masterpieces and several critics (as well as a legion of fans) already consider him to hold a place among the great American songwriters.
Tickets are still available through Ticketmaster and cost $38.65 (that's with fees). The concert starts at 8PM. To learn about other events being held at the Asheville Civic Center, please check out their
calendar of events
. To learn more about things to do in Asheville please visit
ExploreAsheville.com
.
March 1, 2011