Brevard Music Center Announces 75th Anniversary Season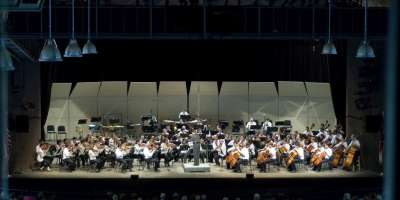 Every year, the Brevard Music Center hosts a summer festival and this year will celebrate its 75th anniversary season beginning Friday, June 24 on its campus in Brevard, North Carolina. 
The June 24 concert is the first of 80 performances to be presented in the 2011 season, including 18 different orchestra programs, five opera productions, wind ensemble, chamber music, new music, recitals, and more.
Special performances planned this year include Michael Feinstein (an evening of Sinatra), Yo-Yo Ma and Maestro Keith Lockhart (of the Boston Pops) who is conducting for the summer.
Tickets are available by phone, mail, walk-up, and online. The box office is located in the foyer of Whittington-Pfohl Auditorium on the Brevard Music Center campus. The box office phone number is (828) 862-2105 or toll-free (888) 384-8682. You can request a brochure by calling (828) 862-2100 or view a performance schedule online at brevardmusic.org
. 
May 12, 2011