Bonsai Trees at NC Arboretum Show Fall Color First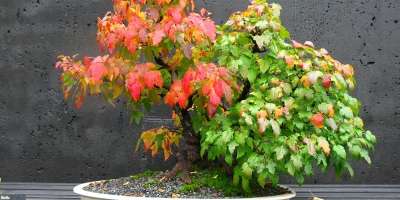 Experience fall on a different level with the bonsai trees at the North Carolina Arboretum. The leaves on these living masterpieces turn early because they are potted plants. The potting soil loses more heat at night, and the roots are exposed to lower temperatures. This produces the ideal condition for fall color.

Visit this weekend, and you'll see the bonsai trees in full color plus a range of hues from the surrounding maples, European beeches and hornbeams in the Arboretum's garden.

Looking for more fall color? Check out this week's fall color report for the inside scoop on fall foliage, suggested hikes and scenic drives.
October 22, 2009