Blue Ridge Parkway Reopens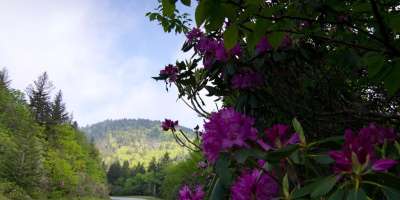 Access to Craggy Gardens Now Restored.
Just in time for late summer picnics and early fall leaf peeping, the Blue Ridge Parkway has reopened a section of road connecting Asheville to Mt. Mitchell. This means the popular Craggy Gardens Visitor Center and Picnic Area have also reopened.
Motorists take note: To help better navigate the bypass alignment you will need to reduce your speed to 15 mph as you approach the area where repairs were made. Signs will be posted and rangers will be on hand to enforce the new public safety measure.
August 28, 2013