Blue Ridge Parkway Receives $13.3 Million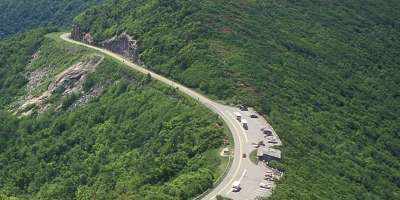 The Blue Ridge Parkway, portions of which run through Asheville, was awarded $13.3 million in federal stimulus money. The Blue Ridge Parkway will use the funds for repairs including reconstructing historic stone guard walls, removing vegetation and hazardous trees and repairing trails.

The money is part of the $750 million allocated to more than 750 projects at national parks across the United States as part of the American Recovery and Investment Act of 2009.

Ken Salazar, secretary of the interior, said in a statement that the investment in the national park system would create "a new legacy of stewardship for our national park system while helping our economy stand up again."
April 24, 2009