Blue Ridge Busking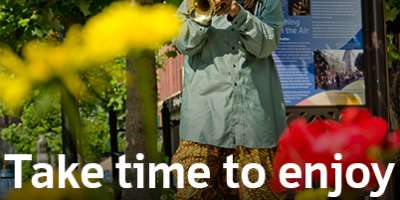 Asheville Insider Tip: Enjoy Live Performances in Downtown Asheville.
You know it's officially summer time when the air in downtown Asheville fills with the music of so many wonderful street musicians, artists and entertainers.
Those familiar with downtown can easily identify the music of Bobby Sax and rhythmic beat of the Silver Drummer Girl, but each year ushers in a fresh crop of entertainers so you never know what you'll see.
These artists work hard to make downtown Asheville a vibrant hub of mountain culture so be sure to show them some love with a monetary donation.
Learn more about downtown Asheville.
June 28, 2013