Biltmore will host Chihuly glass sculpture exhibit in 2018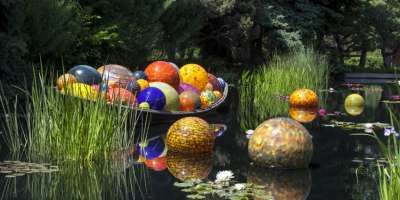 Chihuly at Biltmore to kick off Asheville Summer of Glass
Biltmore will showcase the monumental glass sculptures of world-renowned artist Dale Chihuly as part of a new exhibition set to open on the estate in 2018. Chihuly's work is featured in more than 200 museum collections around the world but this is the first time his breathtaking work will be on display at Biltmore.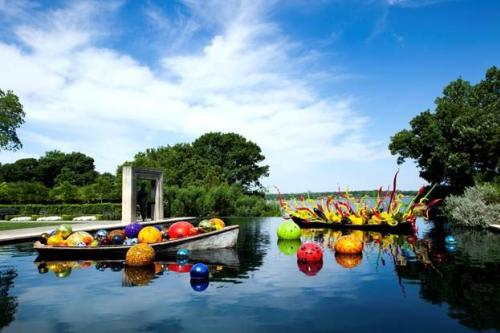 The exhibition is scheduled to open May 17, 2018, and will be set throughout areas of Biltmore House, gardens and the grounds. Daytime admission to Chihuly at Biltmore is included in the general admission price. The exhibition will run through October 7, 2018.
As part of the exhibition, Biltmore will host a first-ever evening experience in the gardens that will offer views of the sculptures after dark on Thursdays through Sunday. Admission to see Chihuly Nights at Biltmore will require a separate ticket. Make your reservation now on Biltmore's website.
The Chihuly exhibition at Biltmore kicks off the Summer of Glass in Asheville. From May through October, take part in a community-wide celebration of glass through special local exhibitions, tours, workshops and events. There will be demonstrations of glass blowing, glass jewelry making, stained glass, enameling and working with glass beads in artists' studios, galleries and other locations across the city and surrounding region. Learn more with our guide to the Summer of Glass.
Chihuly the Artist
Dale Chihuly's creative vision utilizes light, space, and form. For more than a half century Chihuly has worked with a variety of mediums including glass, paint, charcoal, graphite, neon, ice and polyvitro to explore possibilities and realize his vision. But he has received tremendous acclaim for his iconic glass sculptures.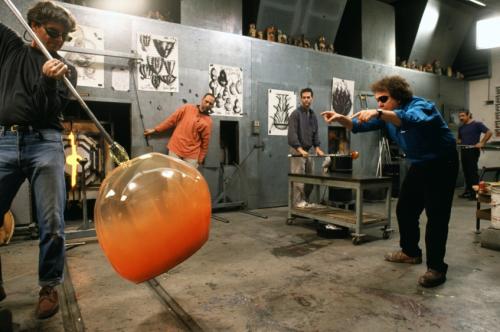 Chihuly is also known for ambitious and immersive site-specific public installations and exhibitions in museums and gardens, which will now include the exhibition at Biltmore.
Photos courtesy of Biltmore.