Biltmore to Showcase "Fashion From the Classics"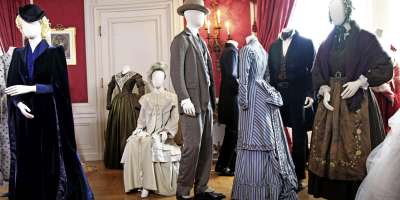 Exhibition inspired by George Vanderbilt's library
From the costumes of Downton Abbey to the wedding gowns of film, Biltmore recently has dazzled with fashion exhibitions in America's largest home. Now, Biltmore has revealed that its newest exhibition, set to open Feb. 10, 2017, is inspired by favorite stories in George Vanderbilit's 22,000-volume library. The exhibition will celebrate a collection of classic literary works and the popular movies that brought them to life.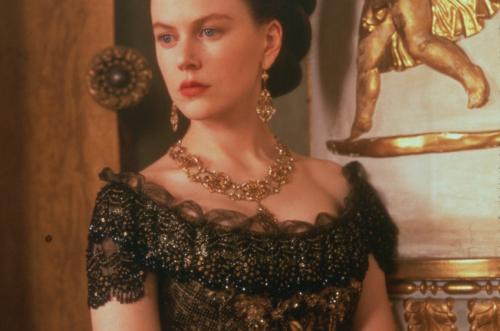 Designed for Drama: Fashion from the Classics will showcase more than 40 elaborate costumes from recent films, including a costume worn by Robert Downey Jr. in "Sherlock Holmes" and Nicole Kidman's Isabel Archer costume from "The Portrait of the Lady." The film fashions will be displayed inside Biltmore along with the original books from Vanderbilt's library. 
Vanderbilt began to read at a very young age and years later he was once dubbed by New York media as "one of the best-read men in the country." 
At age 12 he started keeping a record of books read, numbered consecutively, including the title and author of each work completed. His journals from over 38 years log 3,159 books and will also be on display during this exhibition. 
The exhibition will also give insight into the eclectic and varied interests that led Vanderbilt to collect more than 22,000 volumes before his death. More than 10,000 volumes are on display in Biltmore's grand library, one of the most beloved rooms in the home.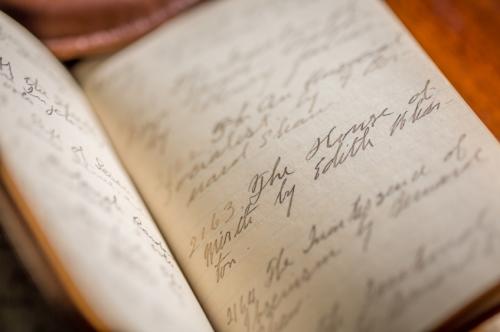 The costumes will be on display from February 10, 2017 through July 4, 2017.
For more information on Biltmore, please click HERE.
To learn more about great Biltmore travel packages, please click HERE.
Top photo preview of costumes courtesy of Biltmore. Photos of "Portrait of a Lady" by Universal Pictures courtesy of Biltmore.  Photo of Vanderbilt's journal by Biltmore.
September 6, 2016