Biltmore Marathon: Register Now!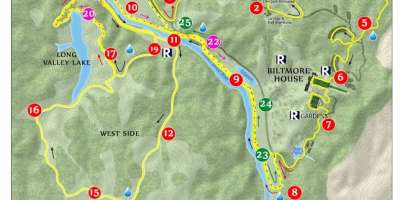 Registration Fills Quickly For Asheville's Very First Marathon.
If you want to take part in Asheville's inaugural marathon on Biltmore Estate, then you need to register right away. Over 1,000 entrants have already signed up leaving less than 300 spaces remaining. The race will be held March 3, 2013.
The entire race will be held on the grounds of the Biltmore, taking runners onto areas of the estate the general public never gets to see. Marathoners will explore America's largest backyard by running through hardwood forests, across meadows and around estate gardens. Expect both paved and dirt roads along the course.
Spectators are invited to join runners for the event. The cost is $32 and includes daytime admission to the Estate and House. Regular daytime admission is typically $59.
December 4, 2012