Biltmore Announces New Costume Exhibit For 2019 in Asheville, N.C.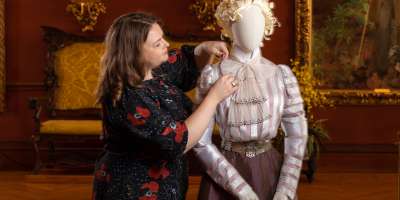 See the Biltmore exhibition February 8-May 27, 2019
Biltmore hosts a new clothing exhibit in 2019 that will help you experience the Estate as if you were an honorary guest of the Vanderbilt's at the turn of the 19th century.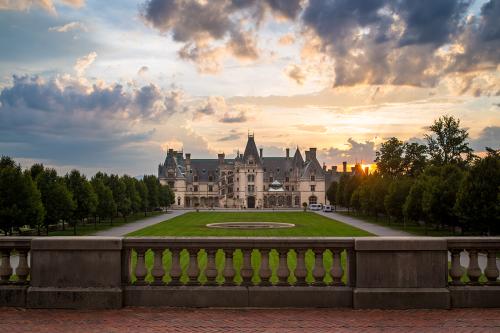 A Vanderbilt House Party: The Gilded Age will highlight the festive celebrations when the Vanderbilts entertained guests at Biltmore during the Gilded Age. The exhibit will feature Gilded Age-era clothing on display and a new audio-guided tour that utilizes innovative 360-degree sound techniques. To make the exhibit all the more fascinating and immersive, each piece of clothing will be displayed in locations of Biltmore House where it was originally worn, paired with the photograph from the Vanderbilt archives that inspired it. 
The exhibit will begin February 8, 2019, and end May 27, 2019.
See our online photo tour for a sneak peek of the exhibition!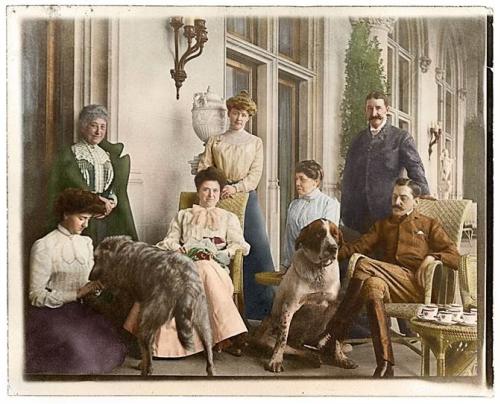 For many years, Biltmore's curators have been preparing for this exhibit by researching what it was like at Biltmore when guests visited the Estate. Curators utilized information gleaned from letters, photographs and documents in the Vanderbilt archives to create an experience that will put today's visitors right back into the atmosphere of the time when George and Edith Vanderbilt extended their boundless hospitality to family and friends. 
The new clothing vignettes, or scenes, that will be on display throughout Biltmore House are based on the Vanderbilts' actual wardrobes and were specially reproduced for this exhibition. Oscar-winning costume designer John Bright created the clothing items with inspiration from archive photographs and portraits in Biltmore's collection. In preparation, Bright worked with the Estate's curators to study in great detail the archive photos and fashion magazines from the time.
Biltmore has partnered with Bright and his London-based company, Cosprop, on all of its costume exhibitions, including the wildly popular "Dressing Downton." That exhibition featured Bright's creations for the television series "Downton Abbey."
The A Vanderbilt House Party: The Gilded Age exhibit in 2019 is included in Biltmore daytime admission. The premium audio-guided exhibit tour is free with online ticket purchases or it can be purchased onsite for an additional fee.
For more Biltmore visitor information and to learn how to purchase tickets, please visit Biltmore's web site.
Photo credits: Top photo and archive photo provided by the Biltmore Company. Biltmore House photo by Jared Kay.