BeerCity USA Round 3: Battle of the Brew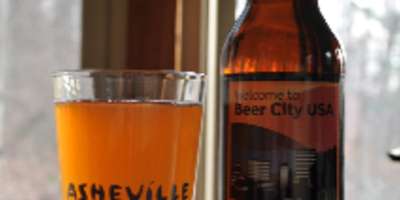 Asheville
is once again defending its title as
BeerCity USA
. The popular
online poll
hosted by beer aficionado Charlie Parpazian is running from now through May 8th, 2011 on the
Examiner website
.
In past year's, Asheville has had to fight pretty hard against
Portland, Oregon
for the title. In 2009 the competition was so close that a tie was declared with Asheville being crowned the East Coast winner and Portland winner of the West Coast. A heated 2010 competition resulted with
Asheville winning the top spot
, and that got people on the left coast talking.
Many bloggers and beer lovers in Portland (aka Beervana) have been scoffing at the poll, calling it outdated, unscientific (of course) and saying that beer lovers in Asheville are just clicking refresh and voting multiple times. (FYI, you can only vote once and the Examiner enforces the rule). There have been calls by Portland's most devout fans to throw the 2011 competition by voting for Asheville and making it a landslide, thus rendering the poll useless. They even belittle the poll saying they are "too busy making great beer to vote". It all sounds very unsportsmanlike and I think many of them have missed the point.
If the merits of this poll were based on the numbers of breweries then Portland would beat every city in America hands down; but that's not what this is about. It's about embracing your community's beer culture through spirited competition. Asheville and it's enthusiasts have certainly understood that concept. While we have always been honored to be mentioned in the same breath with Portland's phenomenal beer scene, our small mountain town has held it's own in this annual poll and it's because we truly believe our beer scene is worthy.
We invite all of you to come sample Asheville's local flavor and see for yourself. Our city celebrates its
award-winning breweries
through multiple
celebrations
and specialty
beer tours
. We pour over 50 uniquely Asheville brews on any given day. Plus we're home to the number three
beer retailer
in the world! I would encourage Portland to set aside the animosity and to channel their inner Beervana spirit. If you truly think you're the best then say it with your vote because winning by a landslide is still winning.
Vote now!
May 4, 2011