Beer City Music Video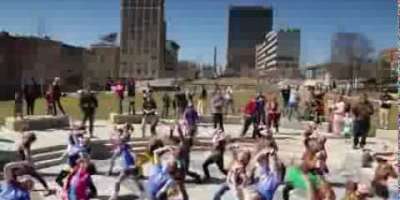 Asheville Dance Party with Feral Chihuahuas & Behind the Scenes Photos.
Since it's launch two days ago, the video celebrating Asheville's Beer City status has been seen by over 12,000 viewers. Local comedy troupe The Feral Chihuahuas take center stage, showcasing Asheville's fun beer culture and it's 
wide range of quirky personalities. Also featured are multiple brewers, members of Asheville's Hoop Troupe and a collection of dancers choreographed by Kathleen Haan of I Do Dances.
Behind the scenes
Enjoy these shots taken during production. 
April 6, 2013