Bear Sighting in Downtown Asheville Today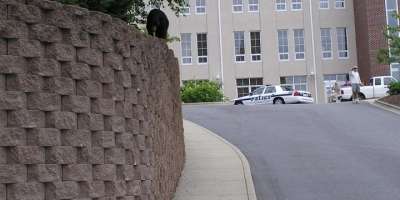 A black bear was spotted in downtown Asheville today. The little guy was enjoying a lunch of crabapples from trees in a local church's courtyard. After attracting a crowd, he ambled off into the woods.
More Bear Photos and Videos
This isn't the first time a black bear has appeared in downtown Asheville. The furry tourists like to get around town.
May 26, 2010