Attracting Butterflies, Birds and Bees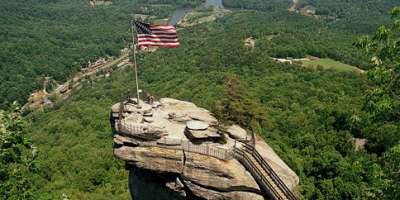 Chimney Rock Park Offers How-To Workshop For Building Backyard Habitats.
Learn how to make your backyard a habitat for butterflies, birds and bees at a how-to workshop being hosted by Chimney Rock Park this Saturday, March 31, 2012, from 9AM until noon.
Here's the full release...
Why are butterflies, birds and bees attracted to some plants more than others? Did you know native plants are up to four times more attractive to bees than non-natives? Join expert Ron Hoover of Plant Wise Solutions to learn how to identify the best host and support plants to get your backyard or butterfly garden darting and buzzing with activity! Appropriate for all ages (6+) and levels of experience.
Cost: $27 for Adults, $15 for Annual Passholders, $20 for Youth (ages 6-15), $12 for Grady's Kids Club Members. Includes Park admission for the day. Registration required at least 3 days in advance.
March 28, 2012