Asheville's Summer Sizzle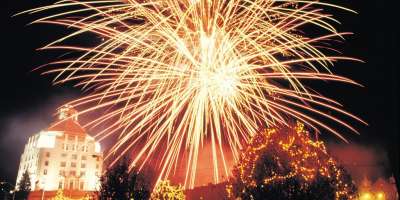 Break out the swimsuits and grab your sparklers. It's time for a weekend full of barbeques, pool parties and lively events all over town. You can bet that Asheville will be hopping for the

fourth of July weekend.

Be sure to check out these spirited events planned all around the city.
Friday July 1 - Belfast Boys at the Thomas Wolfe Memorial - As part of the Pickin' on the Porch series, this duo from Northern Ireland will be performing for free from noon until 2 PM.
Saturday July 2 -Shindig on the Green - Come out for the opening night of Shindig's 45th season. Located at the Roger McGuire Green in Pack Square Park this bluegrass festival is a must see.
Sunday July 3 - Ingles 4th of July Celebration - Head over to Memorial Stadium to see a spectacular fireworks demonstration. The event begins at 4 PM with fireworks scheduled to begin at 9:30 PM.
Monday July 4 - Pack's Tavern Craft Can Crush - Celebrate Independence Day listening to live music and sampling beers from Anderson Valley Brewing, Avery Brewing, Ska, Mother Earth, Oscar Blues and Caldera. There is also an all American hot dog menu!
For more events check here.
June 30, 2011