Asheville's Performing Arts to Watch in August, 2023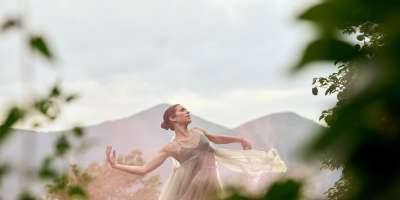 Asheville is more than the beauty that surrounds it. At its core, this city is a beacon for artistic expression and originality—a place where vision becomes reality and life can find new meaning. Whether you're a theater buff, a dance aficionado, or simply love live performances, Asheville's flourishing performing arts scene has something for you.
Here's what you can discover in Asheville's performing arts scene in the month of August.
One-Act Play Festival
The Magnetic Theatre's One Act Play Festival returns for its fourth year of short plays August 4-13. Featuring a variety of stories, emerging and seasoned playwrights, local directors, and incredible performers, there's sure to be something for everyone!
Also playing at the Magnetic Theatre in August is the start of the monthly puppetry series!
For three days from August 3-5, hundreds of artists, musicians, dancers and storytellers will take the stage to preserve the traditions of the Southern Appalachian Mountains as part of the 96th Mountain Dance and Folk Festival. 
These traditions involve not only the hand-clapping, toe-tapping rhythms of Bluegrass, the style and stories of century-old ballads, the high energy of clogging, the elegance of Big Circle Mountain Smooth Dance, the fun and entertainment of storytelling, but also include an awareness of the hardships and trials that have brought us to this place and time.
Join the Black Mountain College Museum and Arts Center for a full day of performances and conversations with choreographers Eleanor Hullihan, Rashaun Mitchell, Silas Riener and Mina Nishimura from 11 a.m.-9 p.m. on August 5.
The Montford Park Players will proudly present a world premiere of Treasure Island, written by Asheville local Honor Moor and directed by David Doersch. Held at the historic Hazel Robinson Amphitheatre, the exciting free play will run through August 26. Make sure to read our great guide to enjoying a night with the MPP in advance!
Also, check out the Montford Moppets Youth Shakespeare Company's debut of The Tragedy of Macbeth August 3-6.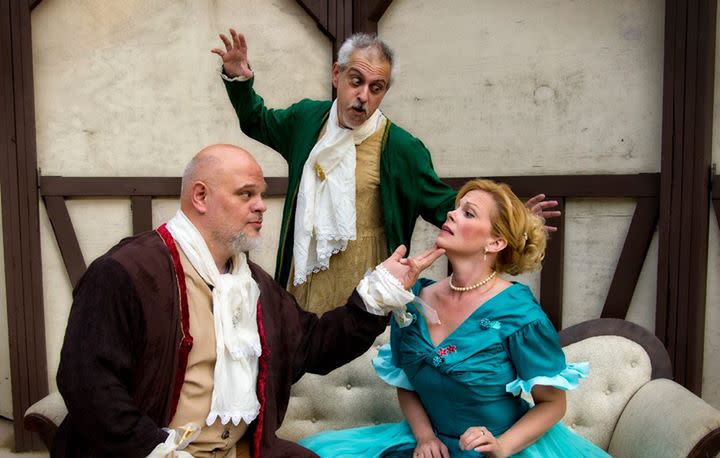 The Wortham Center for the Performing Arts will play host to several exciting events in August including the 15th Annual Asheville Comedy Festival from August 9-12. You can also discover a musical by local playwright Marcy Gallagher called At The Café, a poignant and comedic story about four women navigating middle age running August 18-27. (Keep the kids at home. This one is for the adults.)
Don't miss the Black Box Dance Theatre's dance project Patriot on August 18 at 7:30 p.m. or a A Night of Grief and Mystery: An improbable, ceremonial night of words, wonder and spirit work on August 27 at 7:30 p.m.
From August 2-13, the NC Stage Company will welcome Antigone, a compelling story that takes place in aftermath of a civil war as the new king of Thebes has lost two nephews in battle. He announces celebratory funeral rights for the brother he deems a hero and orders public disgrace for the brother thought a traitor. The story follows their sister, Antigone, as she defies the commands of her uncle to properly bury the body of her brother in a stand for human dignity above man-made laws.
NC Stage follows a Pay What You Can pricing structure with a minimal purchase of a $5 ticket. 
Join the Asheville Symphony for its third-annual Symphony in the Park pops concert at Pack Square Park in Downtown Asheville on August 27 at 7 p.m. This year, Symphony in the Park will feature selections from classic movie scores by Ennio Morricone, Nino Rota, Hans Zimmer, John Williams, James Horner and more!
Updated July 19, 2023